There is no more intimate way for us to leave our personal stamp on the Earth than by walking a pathway. BACKROADS provides a wonderful opportunity to connect with destinations in style and comfort by experiencing much of the journey by bike or on foot. I had the great pleasure of leaving some footprints in the towns and countryside of Slovenia and Croatia on a recent BACKROADS hiking trip.
Slovenia, a small country that was at one time part of the now dissolved Yugoslavia, is not the most accessible of destinations. But some isolation may indeed be what keeps it special. Its capital city Ljubljana reminded me in flashes of college days spent abroad in Salzburg, Austria. No surprise really since Austria rests on the other side of the Julian Alps—both sides resplendent with mountain lakes and scenery and lovely villages. There are also corners of Slovenia with grape vines and hill towns that could be featured by the Tourist Boards of Tuscany. Slovenian wines are delicious and the cuisine is fresh tasting and locally sourced—truly farm to table. In spite of all the exercise on this trip I did not lose a single pound!
Watch for this small country now facing the wave of tourism that has already swept through Croatia to be named on all the newest bucket lists. Slovenia's motto: Green. Active. Healthy. Their enthusiasm for a clean, sustainable environment is everywhere. I fell in love with this place and cannot wait to leave more footprints in this beautiful land again one day!
Croatia still remains the more famous neighbor and attracts travelers with its spectacular coastline. They also pour some very decent wines here and of course serve some of the freshest seafood. Both countries have their share of Roman ruins which can easily be explored without the crowds. Trust me—the crowds are coming. Plan your trip to this spot on the globe sooner rather than later.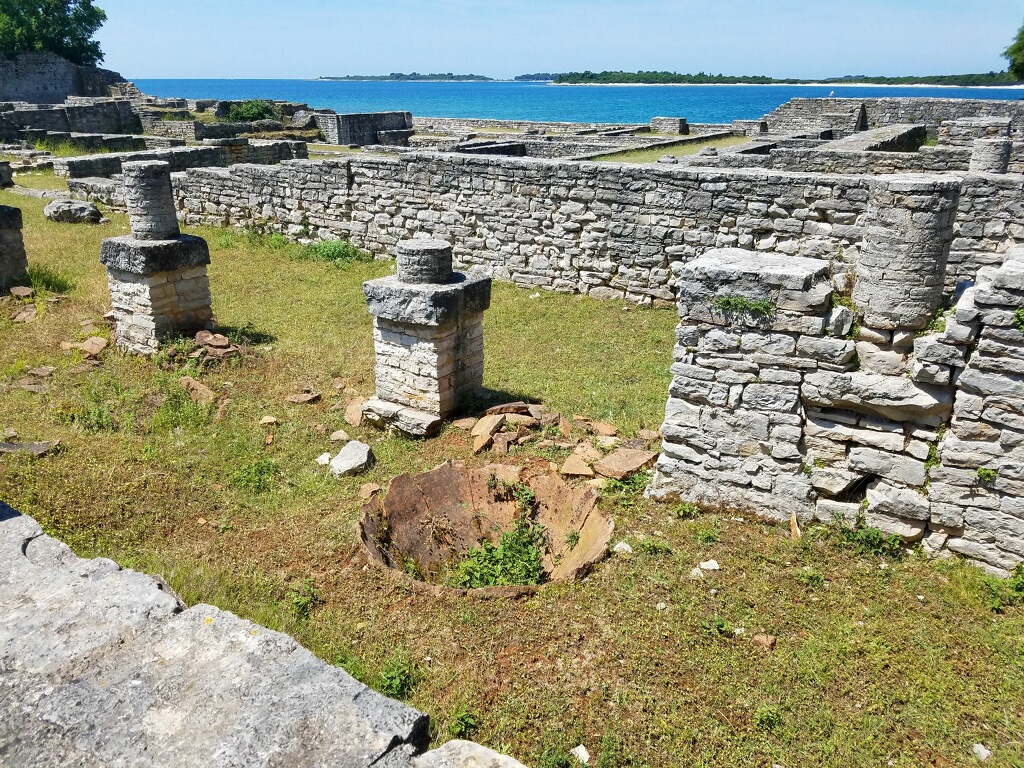 I cannot encourage you enough to put on some hiking boots and take a look at the journeys that BACKROADS offers. The guides are spirited and fun-loving, the accommodations are upscale, yet authentic, and long walks provide great opportunities for warm camaraderie and conversation. Genuine interaction. Cherished memories. Don't miss out.